Sometimes we need more characters, sentences to express ourselves...
With chain comments or a thread you can provide additional context, an update, or an extended point together.
LEARN MORE
SEE HOW IT WORKS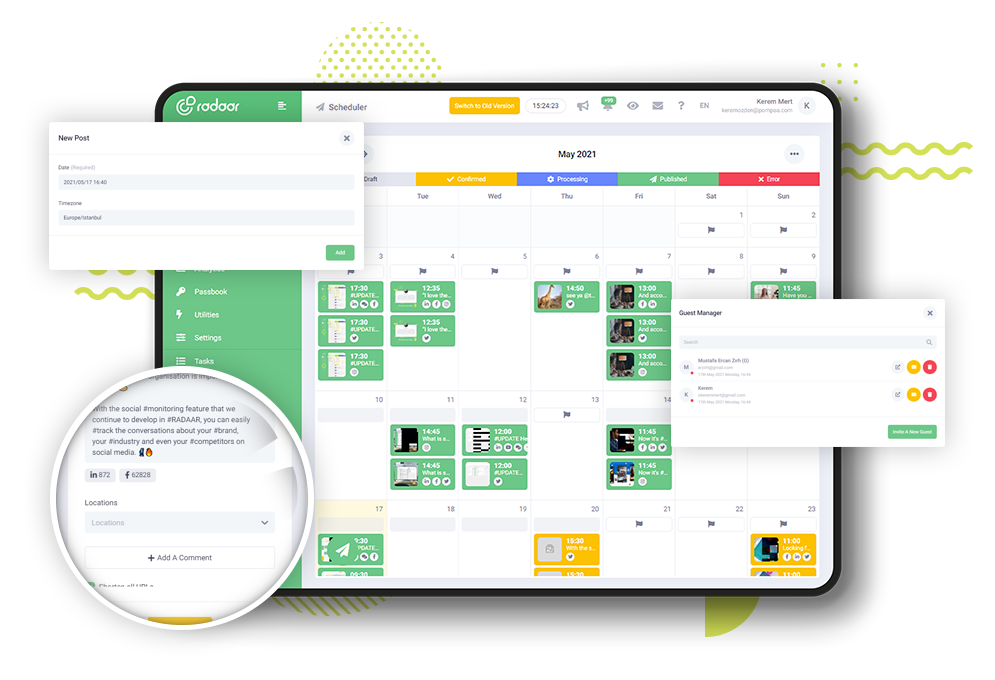 WITHOUT LIMITS
To tell a story, build attraction, or create excitement...
Let everyone know what's happening in your world without limiting your words on all social media platforms.
TRY IT FOR FREE
SPLIT, ADD AND SHARE
There are endless ways to tell your stories...
Sometimes a single explanation is just not enough. Whether you want to tell a larger story, connect your campaigns, or resurface related your message, Chain Comments feature is the perfect way to give your audience a bigger picture.
TWITTER THREADS
Tell stories, share Information, and start conversations...
With Chain Comments feature, instead of confining your message to a 280-character tweet, you can use threads to tell a story or share information over the course of several tweets.
TRY IT FOR FREE
FIRST COMMENT
Hack the Instagram algorithm...
Putting extra information in your first comment keeps the image caption clean and straightforward. Don't allow the caption with long sentences to disappear or stray from your point. It's also the ultimate way to "hack" the Instagram algorithm and make the best use of this feature!
TRY IT FOR FREE
HASHTAGS IN THE FIRST COMMENT
Sit back and watch that engagement roll in!
Adding your hashtags as the first comment under your post is a neat way to make your captions stand out without having to compromise on the engagement you get with your hashtags.
TRY IT FOR FREE
FREQUENTLY ASKED QUESTIONS
All you need to know about the first comment!
Let's dive into most asked questions when it comes to using first comment or thread on social media. Should you add hashtags in your caption or the first comment?
A thread on Twitter is a series of connected Tweets from one person.
A thread from someone you follow with 2 or 3 Tweets will generally appear on your timeline connected by a line to distinguish them as a bundle. When there are 4 or more Tweets in a thread, the Tweets will be truncated, and you'll see an option to Show this thread. Click or tap this message to expand the full thread.
(1) Create a post. (2) Set the publishing information on Scheduler. (3) Add your caption and your first comment and save.
(1) Click the Tweet button to draft a new Tweet. (2) To add another Tweet(s), click the highlighted plus icon (the icon will highlight once you have entered in text). Note: If you go over the character limit, the text that is over the limit will be highlighted for easier editing before you post. (3) To delete any of your Tweets, click the delete button. (4) When you have finished adding all the Tweets you'd like included in your thread, click the Tweet all button to post.
You can schedule the first comment for your Instagram posts using Chain Comments. Add hashtags to your first comment to help your posts reach a wider audience while keeping your captions focused.
You can create your account on RADAAR to use Chain Comment feature and publish the first comment with your Instagram posts!
PRODUCT TRAINING
Let us show you how...
Watch our product training video and start using the Chain Comments feature with your team.
WATCH NOW