Know what's happening and be ready to act...
Track brand-relevant keywords, competitors, and key industry terms to stay a step ahead and act when opportunities or potential crises arise.
LEARN MORE
SEE HOW IT WORKS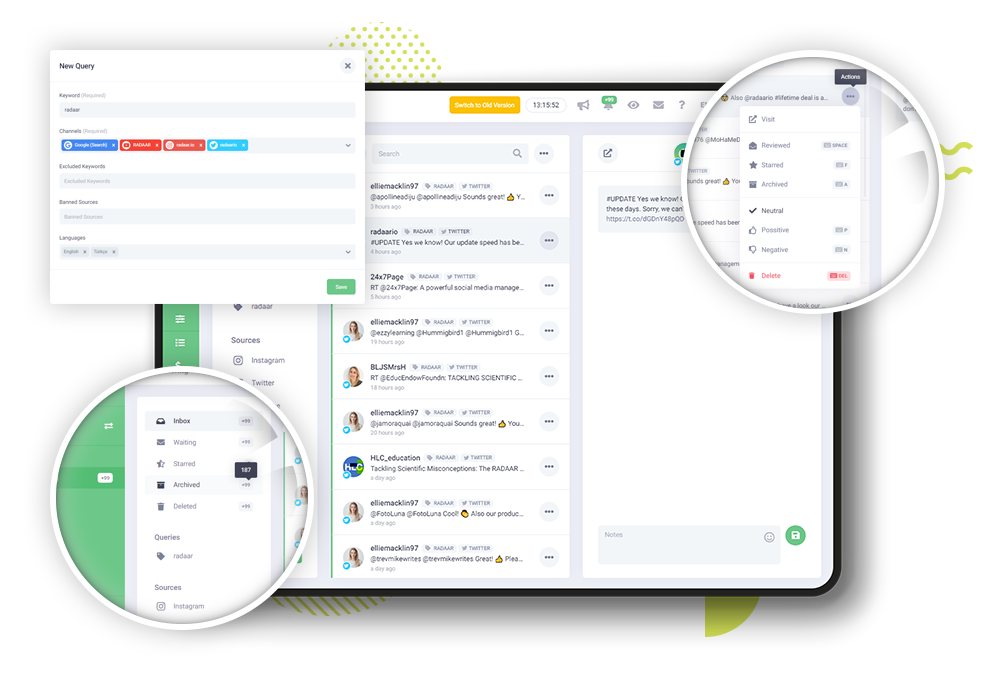 CRISIS MANAGEMENT
Every second counts...
Follow every brand-relevant keyword, spot critical mentions, and respond with speed before potential crises flare up.
TRY IT FOR FREE
Explore new opportunities...
Uncover new trends and spot new opportunities to improve your social media strategy.
FREQUENTLY ASKED QUESTIONS
Frequently Asked Questions
Track key industry terms and competitors to improve your strategy.
Social monitoring is the monitoring of social media channels for any customer feedback or discussions regarding specific keywords, topics, competitors, or industries, followed by analysis to gain insights and act on those opportunities.
Social media monitoring tools collect public social media posts, blog posts, articles, forum posts, and comments on select platforms.
No. Create as many keywords as you need; there are no limits.
Learn more.
With social media monitoring, you can create the kind of content your followers actually want, come up with new ideas based on industry trends, improve your customers' experiences by interacting with them directly, and continuously shift your content strategy to fit the current need.
RADAAR lets you track to public conversations on Instagram, Twitter, news, and blogs with its social monitoring features for now. Soon you'll be able to track through YouTube, Stack Overflow, Quora, and Reddit.
No. Social media monitoring is a paid feature. Each keyword is charged per channel per month.
Learn more.
PRODUCT TRAINING
Let us show you how...
Watch our product training video and start using the listen feature with your team.
WATCH NOW