Collaborate with your team in one place...
Use flexible Kanban boards to plan, organize, and manage your team's tasks so everyone knows who's doing what.
LEARN MORE
SEE HOW IT WORKS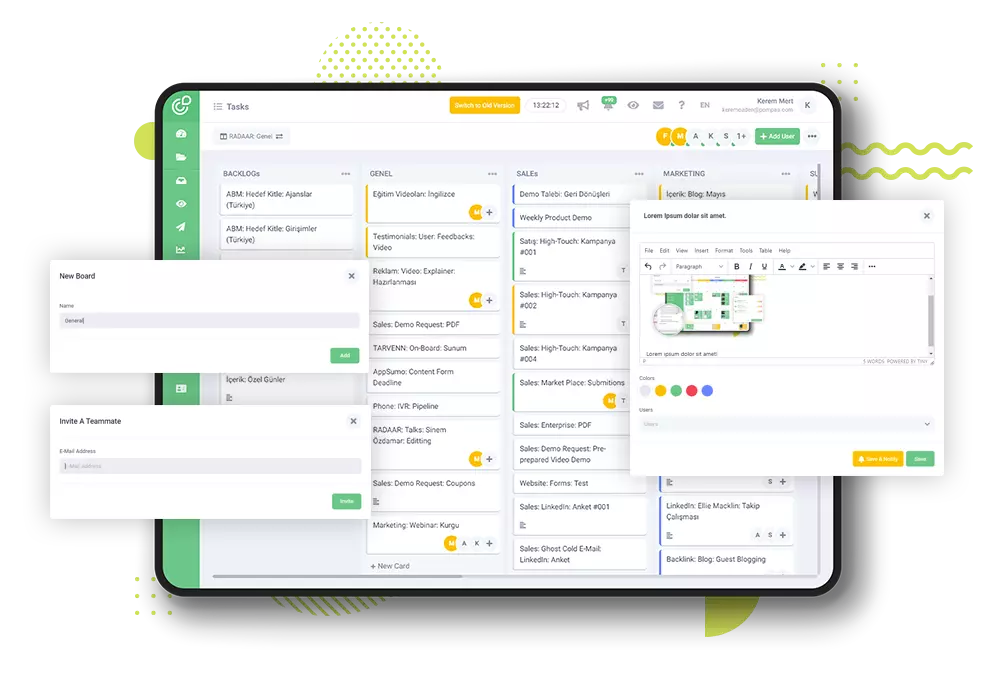 KANBAN STYLE
Boards, lists and cards...
Use Kanban boards, lists, and cards to visually manage your projects and tasks.
TRY IT FOR FREE
A powerful drag-and-drop interface...
Drag and drop cards and lists to reorganize your tasks or move through stages.
FREQUENTLY ASKED QUESTIONS
Frequently Asked Questions
Visualize your tasks, see how busy your colleagues are, and reach your goals.