Preview your content before you publish!
A simple issue can have a negative impact on your brand's online presence. You can now see how your posts will look on your selected social profiles before they're published.
LEARN MORE
SEE HOW IT WORKS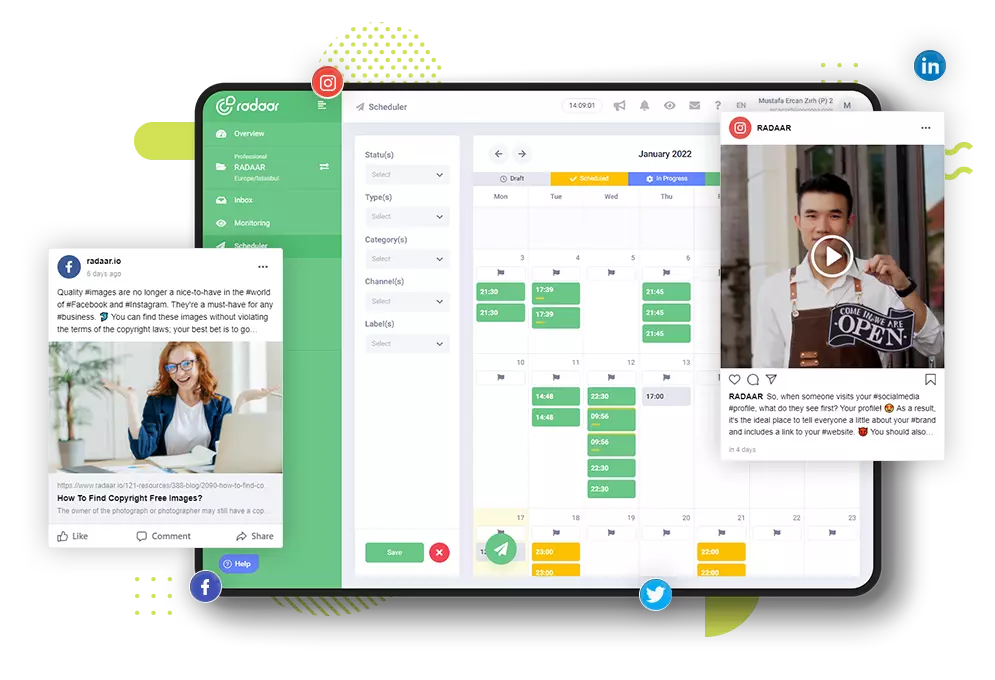 LIVE PREVIEW
You can see what your audience will see...
As you know, every detail is crucial when you post on social media. As you create or edit a content, the Post Preview displays a preview for each social media profile you've selected.
TRY IT FOR FREE
MAXIMIZE ENGAGEMENT
Preview how your posts will look!
As you create or edit a post, the Post Preview feature displays a preview for each social account you've selected. The preview updates as you make changes to your post so you can see what your audience will see. Previewing your content will help you to remove any errors before you publish it.
FREQUENTLY ASKED QUESTIONS
What you need to know about post previews!
Want to optimize how your content will look on social media? Let us help you see posts through the eyes of your audience!
The Post Preview feature visualize what your post will look like when shared on social media. You can optimize your image, title and description for each platform before you publish your post. See exactly what your audience see!
You can preview multiple image posts for Facebook, Twitter and LinkedIn while Instagram previews are supported for single image or video feed posts. Start by creating your posts and then, click the Post Preview icon to see your content before they are published.
There are a lot of benefits from implementing live post previews in your strategy. With live post previews, you can immediately see what a particular post will look like. Therefore you can publish it quicker, speeding up the whole workflow and allowing you to schedule posts stress-free.
The Post Preview feature is currently available for your favourite networks: Facebook, Instagram, Twitter, LinkedIn and Vimeo.
PRODUCT TRAINING
Let us show you how...
Watch our product training video and start using the Post Preview feature with your team.
WATCH NOW