All your source in a single feed...
Our RSS Feeds feature helps you to track down news and important insights in a single feed and allows you to post them without putting any effort.
LEARN MORE
SEE HOW IT WORKS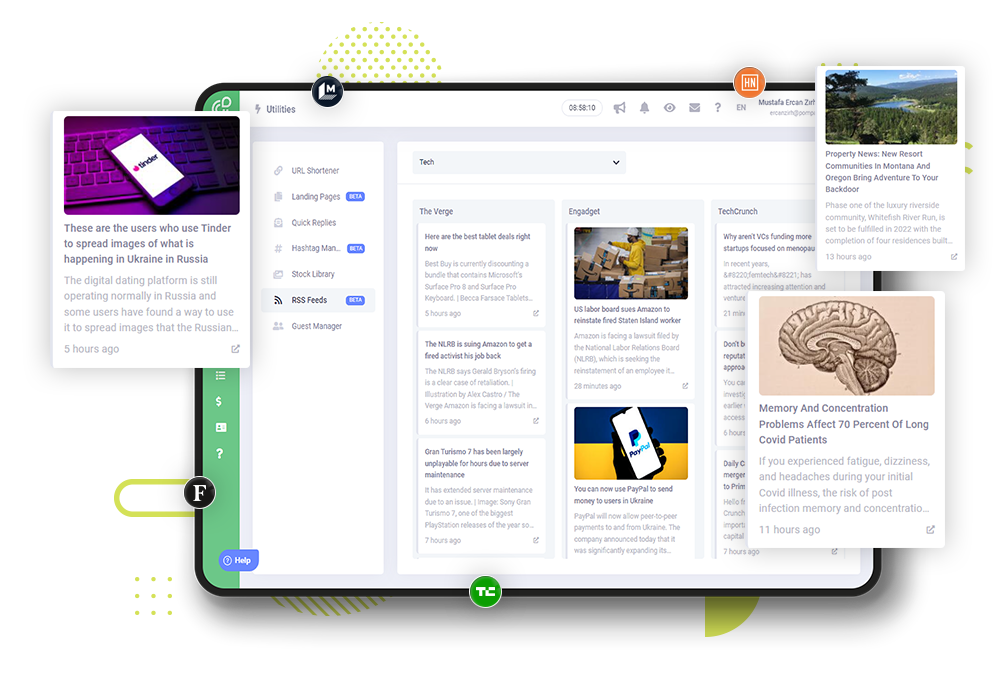 SINGLE DASHBOARD
Bring all your trusted content in one place...
There is no doubt that content quality is crucial for social media. So where will you find the right content? RADAAR ensures that you only reach the content that is relevant to you.
TRY IT FOR FREE
EASY-TO-USE
In just 3 easy steps...
We know that your time is valuable. Save hours on content discovery and follow-up.
CATEGORY SPECIFIC
See how to search for various content via RADAAR's RSS Feeds...
We have prepared categories for you and brought together the best quality RSS feeds. So don't waste your time searching for content.
TRY IT FOR FREE
FREQUENTLY ASKED QUESTIONS
Everything you need to know about RSS feeds!
RSS feeds are a great way to keep up with new content. With our RSS Feeds feature you can keep your reliable content together in a single dashboard.
RSS feed is a file that contains a summary of updates from a website, usually in the form of a list of articles with links.
It works in 3 easy steps: 1) You find and add the rights feeds. 2) You track and review relevant content. 3) Share the latest content with your audience.
RSS feed readers offer the best way to stay updated with your favorite sources from a single place.
Yes. With RADAAR's Scheduler feature, you can publish your content that you found from RSS feeds.
PRODUCT TRAINING
Let us show you how
Watch our product training video and start using the RSS Feeds feature with your team.
WATCH NOW