Edit your photos in just a few clicks...
The Photo Editor lets you edit photos, apply effects, filters, add text, crop or resize pictures.
LEARN MORE
SEE HOW IT WORKS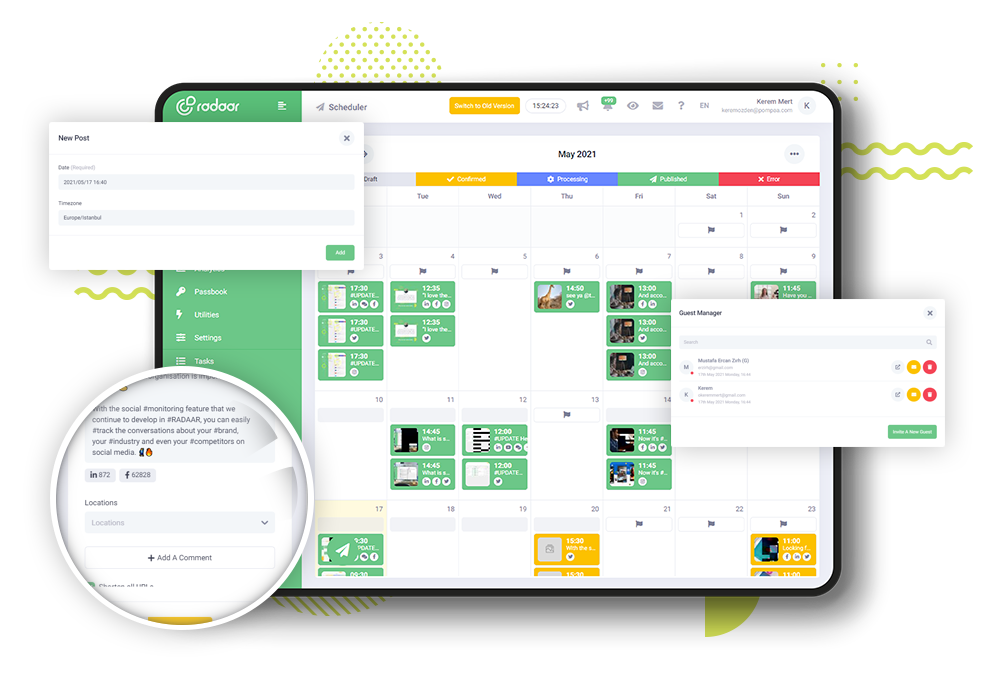 EDIT ONLINE
So simple, yet so powerful...
Online image and photo editing made easier with the Photo Editor. Edit images and photos quickly and simply to create stunning content.
TRY IT FOR FREE
IMAGE EDITING
It's easier than it may seem!
Quickly and easily scale, crop or rotate your photos with the Photo Editor.
FREQUENTLY ASKED QUESTIONS
What is an online photo editor?
So you might well be wondering, what is it a good photo editor does and why should you think about using one?
You can use an online photo editing software by registering for a related platform. There are many platforms for this purpose, so you need to decide which features you're looking for editing photos first.
Editing photos might be time-consuming, but an online photo editor helps you edit your photos or design graphics with a few clicks effortlessly.
RADAAR's Photo Editor feature makes editing images super easy. Various stylish photo filters and editing features will surely be able to meet all your editing needs. It's perfect for both beginners and professionals.
An online photo editor is a feature or software that helps you easily create and share impactful images and graphics that stand out.
You can resize or crop your images with RADAAR's Photo Editor feature. Then turn your photos to stunning content by adding filters, stickers, speech bubbles or frames.
It's available for all subscription plans without adding an extra fee. Sign up now and start your free trial period with RADAAR.
PRODUCT TRAINING
Let us show you how...
Watch our product training video and start using the Photo Editor feature with your team.
WATCH NOW