All your published social media posts under one roof...
Bring all your social media profiles together and view your published posts from a single dashboard.
LEARN MORE
SEE HOW IT WORKS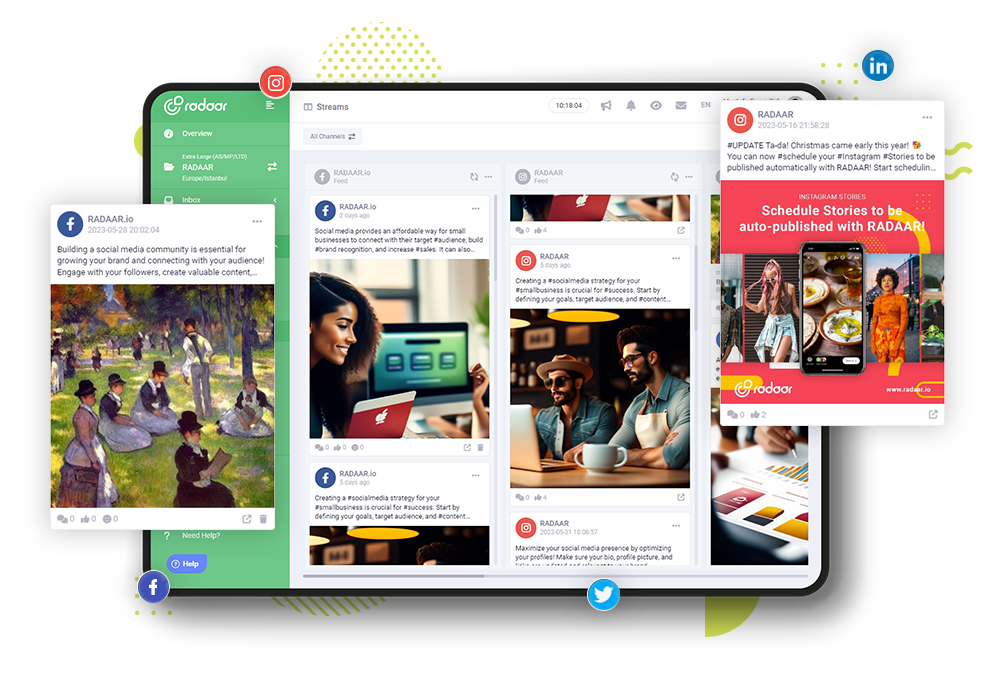 SINGLE DASHBOARD
One platform, all your social media...
Are you tired of juggling multiple social media profiles and trying to keep track of your published posts? Streams is here to help. Streams is a game-changing feature that allows you to view and manage all your published posts.
TRY IT FOR FREE
MANAGE EASILY
The key to mastering your social media presence!
By leveraging the powerful tools and features available in Stream, you can take your social media management to the next level.
FREQUENTLY ASKED QUESTIONS
Everything you need to know about Streams...
If you have any questions about the Streams feature, you can find the answers here. We have compiled a list of frequently asked questions that should help you understand how to use this feature.
Streams feature allows you to see and manage all your social media profiles within a single place.
You can click to the Column View or Timeline View to change your board appereance.
When you reach Streams which is located under Publishing 4.0, you can create your first board by click the Create Now button.
Click on the Actions button in the top right section and select Add A Source. Choose your social media profile and click to Add button.
You can use the Streams feature with many platforms such as Facebook, Twitter, Instagram etc.
PRODUCT TRAINING
A step-by-step tutorial...
Check out this tutorial if you want to get to grips with the Streams feature. All you need to know is covered in this helpful guide.
WATCH NOW