A new way of measuring your content quality!
One of the biggest superpowers of the Content Score is to compute over several factors and tell you exactly what's missing and provide your team meets their content creation goals.
LEARN MORE
SEE HOW IT WORKS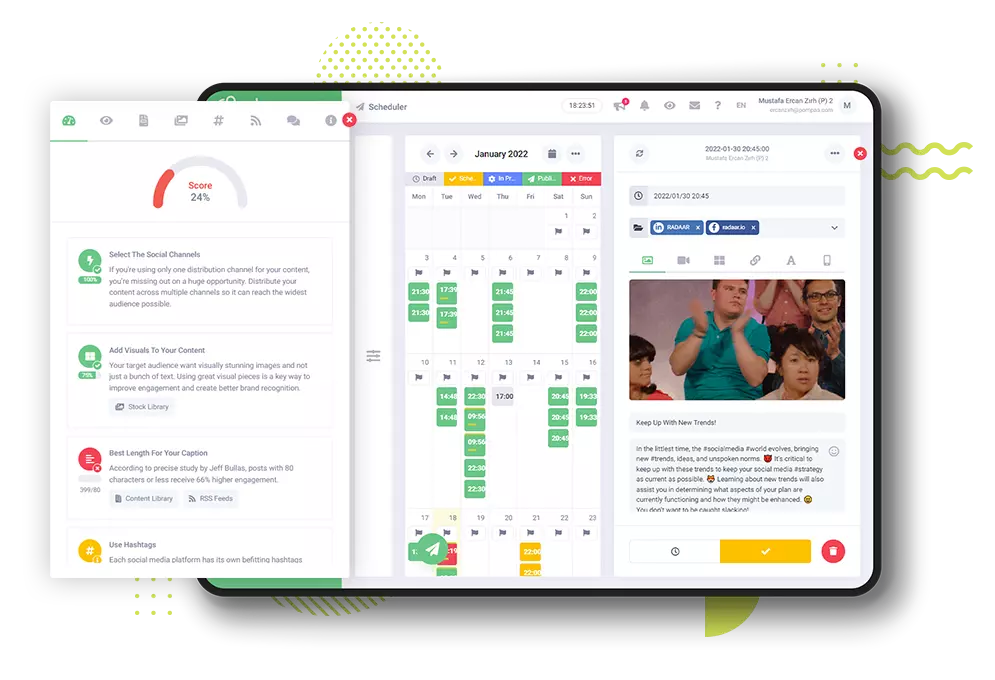 CONTENT QUALITY
Streamline your content creation...
By analyzing and reviewing your content prior to publishing, your team no longer has to use guesswork or make assumptions that the content is ready to be published.
TRY IT FOR FREE
CONTENT SCORING
Unleash the true potential of your content...
As marketers continue to rely heavily on content marketing and less on paid advertisements, it is crucial to maximize your content marketing efforts as best as possible. Content scoring is the most effective way to measure how your content will perform.
FREQUENTLY ASKED QUESTIONS
Why content scoring is the key to content marketing success?
Implemented correctly, content scoring can be a good way to forecast a favorable outcome. In content marketing, we need scoring methods that help us win. Simply knowing that our content is good or bad, based on a particular score, is not good enough. A good scoring methodology should encourage an appropriate action.
PRODUCT TRAINING
Let us show you how...
Watch our product training video and start using the Content Score feature with your team.
WATCH NOW