A complete solution for link management...
Create, manage, and track branded links to improve the click-through rate.
LEARN MORE
SEE HOW IT WORKS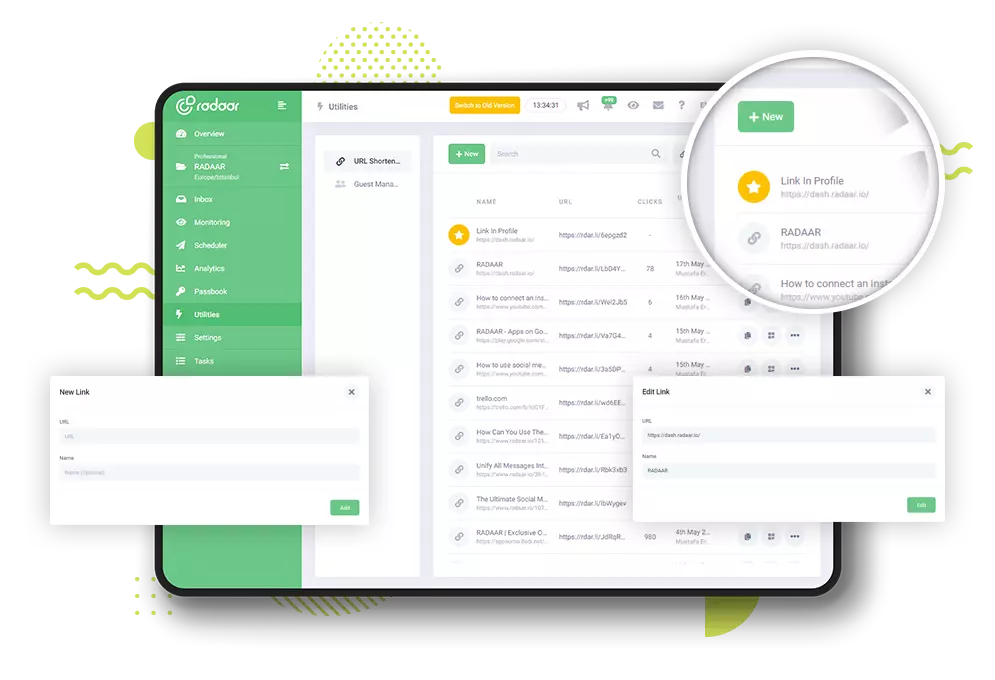 CUSTOM DOMAIN
Boost your click-throughs...
Set up your own domain and create branded links to increase the trust of your audience and boost your click-throughs by up to 34%.
TRY IT FOR FREE
Measure your links' performance...
Get valuable insights including clicks, countries, languages, devices, and frequent times from each link.
More features to increase your productivity...
Here's a peek into some of our special features that make link management easier for you.
FREQUENTLY ASKED QUESTIONS
Frequently Asked Questions
Create, share, and track your links to get more clicks.
A URL shortener is a simple tool that converts a long link into a short one.
Creating engaging social media posts to share content can drive traffic to your website. However, if you're including a long, complex link in every post you share, you may be forfeiting clicks, shares, and engagement. A shortened link is easier for your readers to click, copy, and share in their own posts, which can help your content gain organic exposure on social networks.
A URL Shortener tool lets you harness the power of your links by shortening, sharing, managing, and analyzing links to your content.
Sure. After you're done creating a link, you'll have the option to edit it.
Yes, the URL Shortener feature is free for all users.
Learn more.