Keep separate subscriptions for each brand...
Manage your brands' social media accounts by grouping them into separated subscriptions from a single dashboard.
LEARN MORE
SEE HOW IT WORKS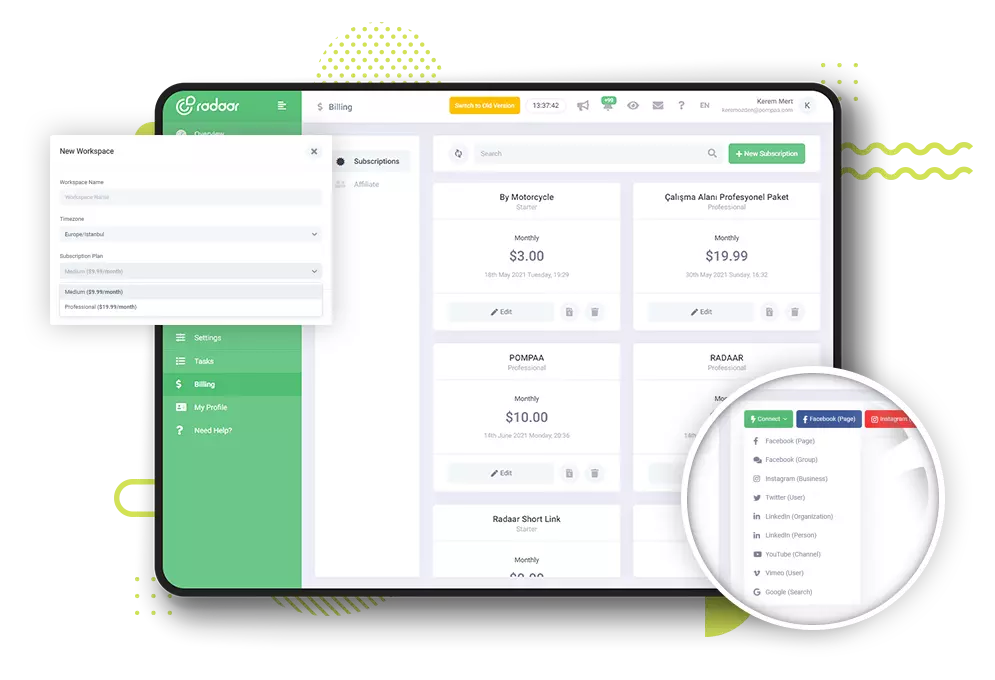 GROUPING
One place to organize all your brands...
Group your social media accounts into seperated subscriptions to add more structure, gain higher levels of team collaboration, and organize more completely.
TRY IT FOR FREE
Stay focused with multiple subscriptions...
Each subscription has its own users, permissions, channels, and content.
The best structure to manage multiple brands...
Discover the most efficient way to manage social media accounts for multiple brands.
Frequently Asked Questions
Stay organized by working in different workspaces for multiple brands.
A workspace is a collaborative place for your brands. If you have multiple brands or if you're a freelancer or agency with multiple customers, you can now keep everything separate through workspaces.
No, there is no limit on the number of workspaces. You can create them as you need them.
Yes. If you are the owner of the workspace, you can delete it. Deleting a workspace is a permanent action and cannot be undone.
Absolutely! You can invite multiple colleagues to your workspace and assign them different roles.
Learn more.
Setting up a workspace is free. However, some features are not free.
Learn more.
Yes. You can transfer ownership of a workspace to another person at any time.
PRODUCT TRAINING
Let us show you how...
Watch our product training video and find out how you can work with workspaces.
WATCH NOW