Express yourself on Tumblr...
Get your content delivered to your Tumblr blogs on time with RADAAR's powerful social media scheduler and easily post for multiple dates in single go.
LEARN MORE
SEE HOW IT WORKS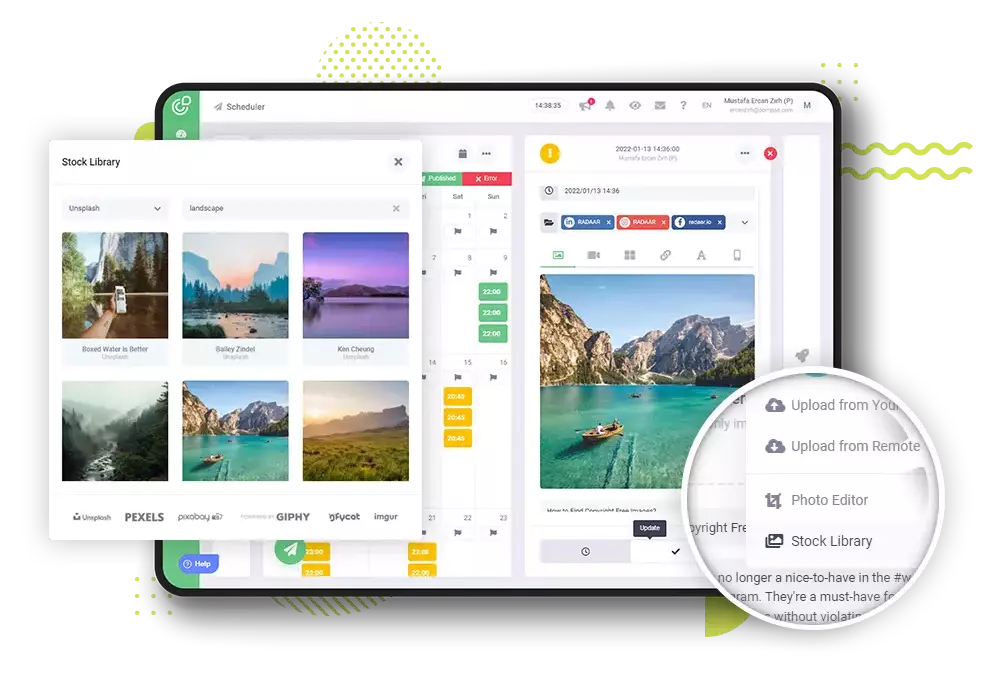 JUST A FEW CLICKS
Let your voice be heard by the whole world...
You can schedule posts across all of your Tumblr blogs with just a few clicks via RADAAR! Start using RADAAR and save some time!
TRY IT FOR FREE
SCHEDULER
Make publishing on your Tumblr Blog easier...
Collaborate with your teammates, plan your Tumblr posts and publish automatically with RADAAR months in advance.
LEARN MORE
FREQUENTLY ASKED QUESTIONS
Make content publishing on Tumblr effortless for your entire team...
If you still have questions about Tumblr, take a look at out our FAQ section!
Tumblr is a social networking and microblogging platform.
You may easily share anything on Tumblr. Post content from your browser, phone, desktop, email, or anywhere you happen to be, including text, pictures, quotations, links, music, and videos.
From your mobile or web dashboard, open the user's blog by clicking or tapping on the avatar, then go to the user menu and select "Block.".
A blog is a website that serves as an online journal or informative source. Posts are organized in reverse chronological order, with the most recent ones at the top. It serves as a forum for writers to express their opinions on specific topics.
Instagram offers a quicker and easier means to publish photographs than Tumblr does, but Tumblr users have greater control over their content and design.
To determine whether the blog's material is authentic, look at it. Pornographic movies and photographs, repetitive commercial text posts with excessive external links, and random enormous amounts of reblogs all at once are the three main types of material used by spam blogs on Tumblr.
PRODUCT TRAINING
How to customize your caption?
If you need to differentiate the caption of a content you have prepared for sharing according to social media profiles, you can take advantage of the Caption Variations feature.
WATCH NOW
RELATED BLOG POSTS
All the tips & tricks you'll need...
Get the fresh tips and tricks you'll need to ace social media marketing.