Manage all your social media accounts in one place!
A stunning social media management platform for brands, agencies, and startups that want to engage followers, publish unique content, and measure performance.
START FREE NOW
SEE HOW IT WORKS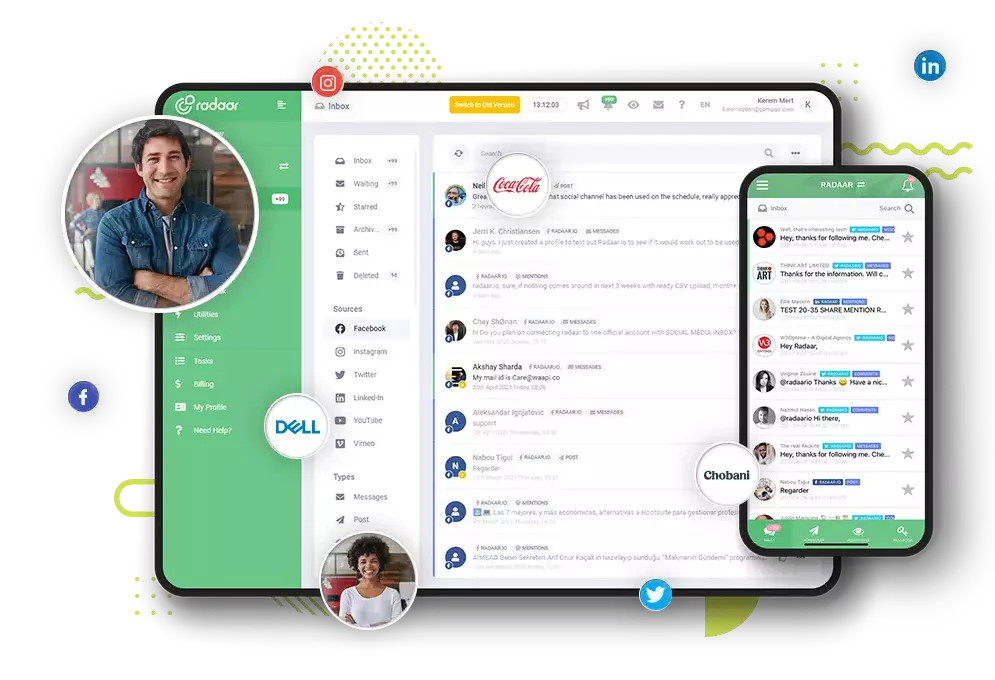 Streamline your social media management...
Managing multiple social media accounts can get overwhelming, but it doesn't have to be that way. Now you can simplify your social media management with RADAAR.
SEE HOW IT WORKS
FEATURES
Many great time-saving features...
Easily curate your content, publish automatically, effectively engage with your community, track down key industry terms and even competitors, and create beautiful reports in collaboration with your colleagues and clients.
SEE ALL FEATURES




SOLUTIONS
A unified platform for every kind of social media marketer...
Whether you're a boutique agency or enterprise-level business, RADAAR helps you effectively and efficiently manage all your social media channels from a single platform.
LEARN MORE
WHAT OUR USERS SAY
This is why we do what we do!
We love our fans and crafty friends! See what some of them have to say about us! We take our work seriously and want you to be happy. We're proud and honored to have received thousands of positive comments!
JOIN THE PROFESSIONALS
Love This Product!

I don't enjoy social media! But, unfortunately, it's a necessary evil for our business. RADAAR had made the whole process so much easier. I schedule the posts, then forget about it. I love the inbox feature, which allows me to stay focused on our posts and comments and not get caught scrolling mindlessly through the feeds.
Miles B.
Clinical Director, Fizzio Clinics
RADAAR is the BEST Decision!

As a team of SaaS founders, we've used many apps like Zoho Social, Hootsuite, and others. But trying the RADAAR is the BEST decision, we have taken so far.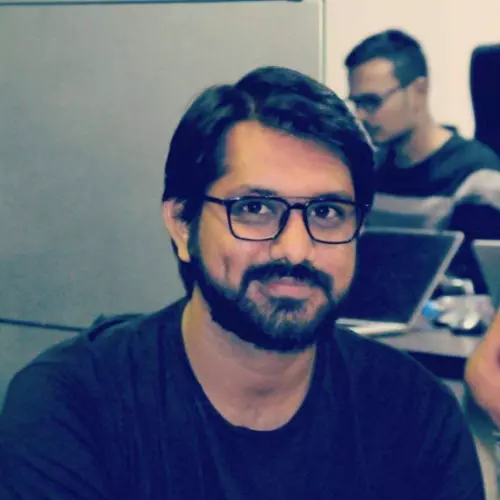 Kaushal G.
Co-Founder, PageMaker
The Most Feature-Packed Social Media Tool

I've tried Facebook and Instagram's own scheduling platform, third-party scheduling apps like Buffer, SocialQ+ and ZigmaSocial. RADAAR is pretty much the best out of all of them in terms of how well its performance is, how many features it provides, and how affordable it is.

Rexel B.
Environment Illustrator & Concept Artist
FREQUENTLY ASKED QUESTIONS
What is social media management platform?
Social media management tools enable you to automate, analyze, better control, and dive deeper into your social media accounts. These apps can publish the same posts on all your social accounts and schedule future posts.
Learn more.
The social inbox is a unified inbox of all of your social media channels' messages. It allows you to see and engage in all your social conversations, mentions, comments, and messages in one place so that you can deliver responses quickly and keep your community happy.
Learn more.
Social media tools can assemble all the messages from all your accounts into a single place. This saves both time and efforts of social media marketing managers. A social media management tool will allow you to schedule social media posts ahead of time. One of the biggest advantages of using social media tools is that they also have mobile applications that allow managers to manage everything remotely.
Learn more.
Yes! But you need an Instagram business account connected to a Facebook page. Unfortunately, multiple pictures, stories, and IGTVs are not supported due to API limitations.
Learn more.
Social monitoring is the monitoring of social media channels for any customer feedback or discussions regarding specific keywords, topics, competitors, or industries, followed by analysis to gain insights and act on those opportunities.
Learn more.
There are tons of options on the market and each has a different price point, feature set, and list of supported networks. However, social media management software is a universal expense especially for social media agencies. After all, you can't manage multiple clients by manually loading each and every social network in Chrome.
Learn more.