Manage all your social media accounts in one place!
A stunning social media management platform for brands, agencies, and startups that want to engage followers, publish unique content, and measure performance.
START FREE NOW
SEE HOW IT WORKS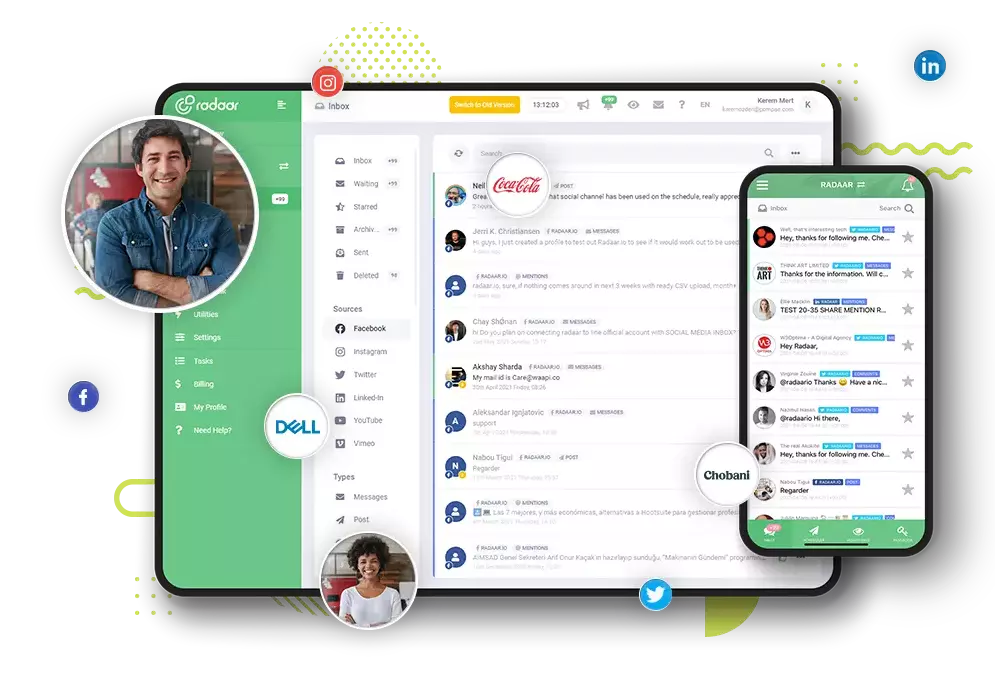 Streamline your social media management...
Managing multiple social media accounts can get overwhelming, but it doesn't have to be that way. Now you can simplify your social media management with RADAAR.
SEE HOW IT WORKS
FEATURES
Many great time-saving features...
Easily curate your content, publish automatically, effectively engage with your community, track down key industry terms and even competitors, and create beautiful reports in collaboration with your colleagues and clients.
SEE ALL FEATURES




SOLUTIONS
A unified platform for every kind of social media marketer...
Whether you're a boutique agency or enterprise-level business, RADAAR helps you effectively and efficiently manage all your social media channels from a single platform.
DISCOVER USE CASES
WHAT OUR USERS SAY
This is why we do what we do!
We love our fans and crafty friends! See what some of them have to say about us! We take our work seriously and want you to be happy. We're proud and honored to have received thousands of positive comments!
JOIN THE PROFESSIONALS
A Breath of Fresh Air!

I've been a long-time user of different social media managers. From Hootsuite to Buffer, even tried running Stackposts, to Social Champ... I have to say, RADAAR is a breath of fresh air.

Aldin L.
Founding Director, Ako Philippines
Much More Next Level!

This is really good!!! Much more next level than other software I've used.

Alexander K.
Country Lead, TheFork, a Tripadvisor Co.
The Most Feature-Packed Social Media Tool

I've tried Facebook and Instagram's own scheduling platform, third-party scheduling apps like Buffer, SocialQ+ and ZigmaSocial. RADAAR is pretty much the best out of all of them in terms of how well its performance is, how many features it provides, and how affordable it is.

Rexel B.
Environment Illustrator & Concept Artist